We are a team of skilled specialists providing multilingual DTP service. Our headquarter is located in Bydgoszcz (north-western Poland).
Each our member had a chance to work at least for a couple of years in the localization industry for many companies (as a full-time employee or freelancer) therefore we can offer our clients high quality DTP service.
We really like what we do. DTP is our passion and each incoming project is treated individually. We are really happy, that we can learn each day something new and provide our clients with the high quality projects.
What differs us from others is the fact, that we devote every single free time between projects to improve our skills. We know we cannot stand in place. The technology goes forward and we need to follow up.
Our motto says: Happy client is our strongest motivation. What we do is just to maintain the status quo and be still in the game.
Founder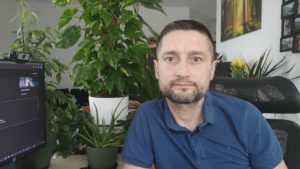 The founder of Crystal Page is Krystian Janik. Before founding the company, he worked for several years as a DTP Specialist, DTP Lead and DTP Manager for several large localization companies in Europe.
He is an avid journalist, photographer and blogger by passion. He graduated from public administration at the Higher School of Humanities and Economics in Wloclawek.
In his spare time he plays chess and is a chess arbiter. He likes to read books. He is also interested in the stock exchange and the capital market. He is happiest when travels. He likes to drive a car around Europe.
At work, he is characterized by high commitment, calmness and creativity. He is most comfortable when solving problems. He has developed his own style of team and project management. His motto is "Treat others as you would like to be treated", which he applies every day, not only at work, but also in everyday life.